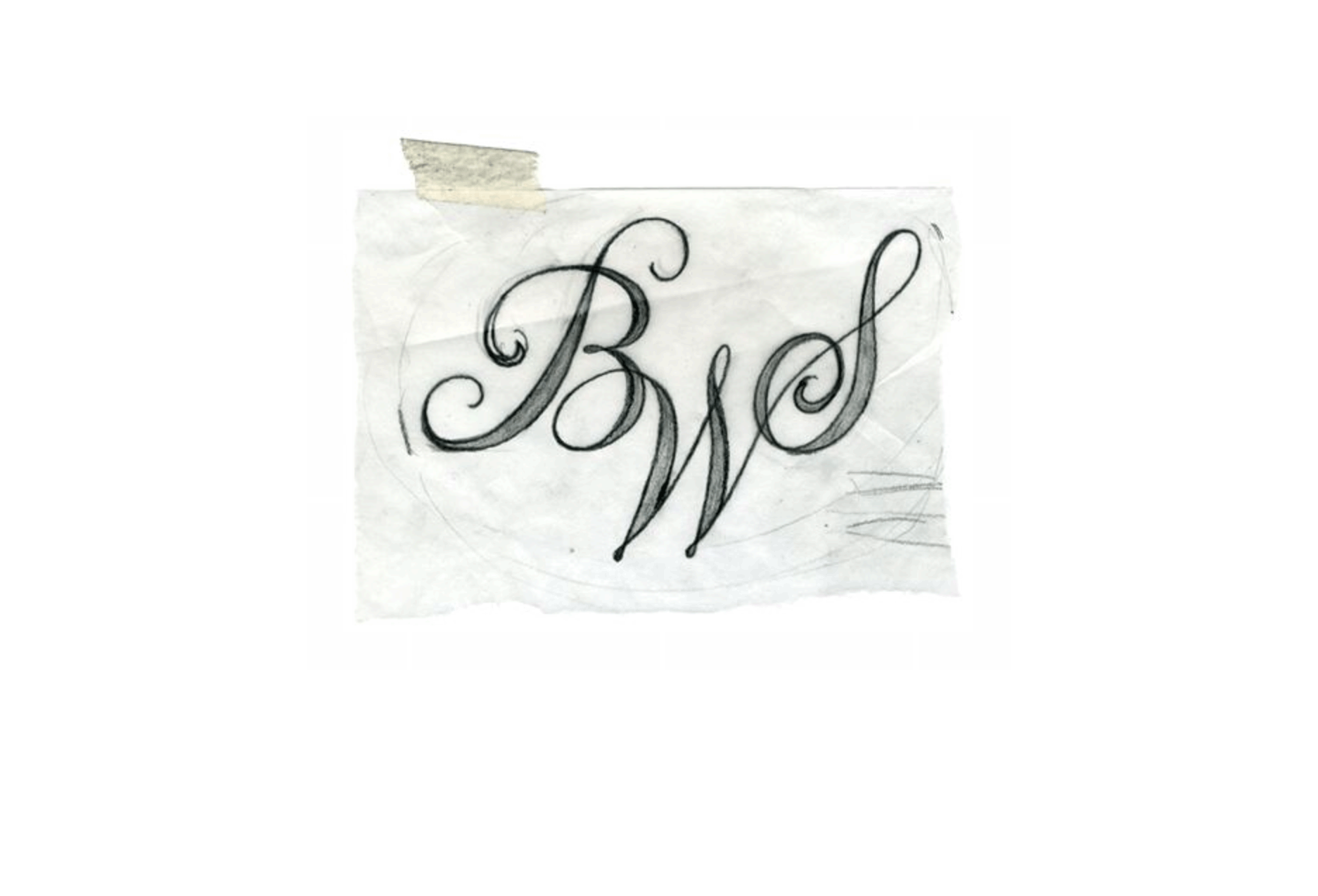 BWS
The BWS ligature or continuous letter-form was conceived to suggest the watercolor medium itself. This Spencerian Script is custom tailored typography designed with the world-famous Tony Dispigna.
View case study here.
THE BROUILLARD B
The small boutique agency within JWT wanted to distinguish itself. So I found symbols for all it's attributes. This solution expresses the creativity, personality & energy that Brouillard brings to advertising. This system of Bs' then inspired Brouillard's Identity. Animation by Dave Q.
THE JOEL GODARD IDENTITY
Former Conan announcer Joel Godard needed to promote himself after the show moved to the west coast. The goal was to brand Joel apart from Conan in a way that would differentiate him from just another voice-over comic. The concept was to use the phonograph as a vehicle to communicate Joel Godard's talents and abilities. The typography references Paula Scher & Toulouse Lautrec to communicate humor and sound.
NYU BRAND LAB
The Brand Lab is an extension of Barry Silverman's classroom. His Brand Strategy class within the M.S. in Integrated Marketing program needed a format in which to further the conversation.
WYETH MERIT AWARD
The Wyeth Leadership Club is an elite honor for top sales associates, at Wyeth Pharmaceuticals.
LEAF MASTHEAD
Custom masthead for a promotional magazine.
EBG: Entertainment Benefits Group
EBG is one of the largest privately held travel and entertainment providers in the United States. A former contact sought me out and after pitching the business, my team won the account.
View case study here.